MPS Egg Farms kicks off with Ovotrack implementation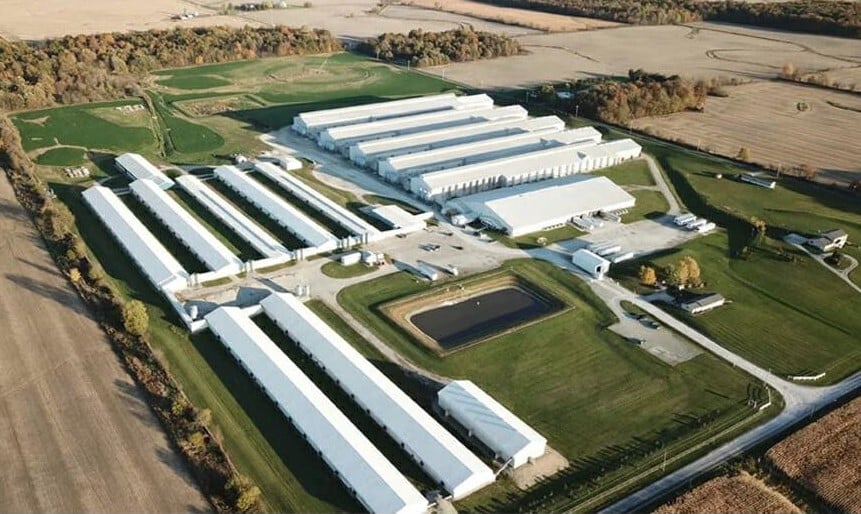 MPS Egg Farms, one of the largest egg producers in the USA, is investing in the future of the company in different areas. After recent expansions with egg farms in Texas and Georgia and the introduction of Kipster in the US egg market, MPS Egg Farms decided to invest in the Ovotrack Solution, to further digitalize their process. Ovotrack will be implemented at six egg processing plants that are all linked together and connected to the company's ERP system aeros.
Mark Casper, General Manager of MPS Egg Farms comments: 'We want to have real time insight in our inventory of nest run eggs, dry material and finished goods. Besides we want to be prepared for the new traceability rule that has recently been announced by the FDA. Combined with the growing requirements for case and pallet labelling from our customers, we felt the time
was right to take the next step in digitalizing our business. And in Ovotrack we have found the perfect partner to achieve this'.
The project started with a kick-off meeting at the first plant that will be connected. Representatives from MPS Egg Farms and Ovotrack sat together to discuss the planning of the project as well as the preparations to get started. Job Beekhuis from Ovotrack is happy with the cooperation: 'MPS Egg Farm is a great company to work with. There is a lot of positive energy in the company and they can't wait to start the implementation of Ovotrack within their business. I really enjoyed the kick-off meeting and the excitement from both sides to get this project going'.
Ovotrack took the opportunity of the kick-ff meeting to also visit the brand new Kipster farm, which is open for public 7 days a week, 24 hours a day.
Interested to know more about our Ovotrack Solution? Do not hesitate to contact us!
Take a look at the other software modules for Egg Grading