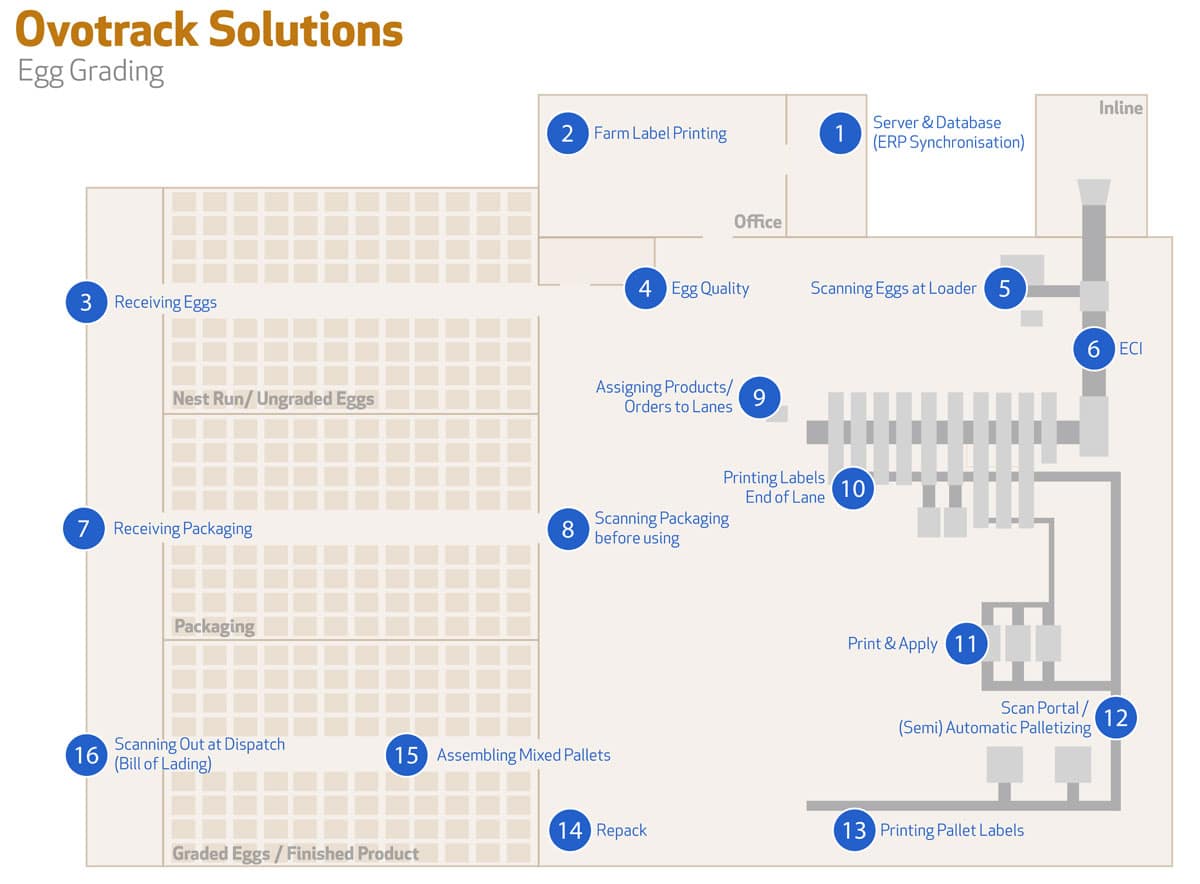 Traceability, stock control and labelling
Ovotrack is a modular solution. Different modules can be implemented at the same time or in several stages. Which module to start with depends on what benefits you want to realize first with the implementation of Ovotrack:
stock control ungraded eggs;
automated traceability of eggs;
labelling outer cases or pallets when and where you need it;
no more mistakes with data entry at the grading machine;
saving time with collecting grading results;
connecting ERP systems with the work floor of the packing center;
stock control packaging material;
better control on the labelling of cases and pallets;
stock control finished goods;
traceability of empty material;
improving grader planning;
automation of batch changes on the loader.
Ovotrack is capable of communicating with, but not limited to: