Ovotrack - the company
Job Beekhuis, the current Managing Director of Ovotrack, started his career in egg packing at the Beekhuis family home in Leersum, the Netherlands.
As the family business grew more information was required for the effective management of the business. Likewise, customer requirements for labelling were growing year on year. These requirements taken against the backdrop of several crises in the egg supply chain, such as the dioxin affair in Belgium and the outbreak of AI in The Netherlands, resulted in Job and his computer programmer brother, Henk, developing the first egg traceability solution.
It was with the implementation of the European Food Law in 2005 which meant that the tracking and traceability of eggs became mandatory in Europe that Job and Henk Beekhuis decided to start their own company. Ovotrack was born and the solution was marketed to other European egg packing centers.
Since then Ovotrack BV has developed to be the global leader of egg traceability solutions for egg grading centers. Today Ovotrack solutions can be found in more than 100 egg packing and processing centers in Europe, North-America and Asia-Pacific.
The 'General Food Law'
Food safety and traceability are vital to egg packing centers. Egg quality systems, like IKB, KAT, Lion Code or USDA require full traceability. And in Europe the General Food Law (EU-regulation 178/2002) made traceability systems and procedures mandatory for all companies in food or food processing.
Traceability of eggs goes in two directions. In most countries, the code of the originating farm is stamped or printed on each egg, so that the consumer can see where the egg was produced - tracing back. Tracking forward is much more complicated; to which customer did we send the eggs of a particular egg producer, house, flock and date of lay. This is even more difficult because eggs are often initially packed for stock and only get their final destination in the warehouse of finished goods after the sales order arrives.
In case of a product recall, your customer doesn't want to base this recall on the code that is stamped on the eggs. Your customer just wants you to tell him which pallet he or she should recall.
For this reason, outer cases and pallets require a unique barcode which should tell the origin of the eggs that are in this particular case or pallet. Ovotrack offers you the solution for this.
Ovotrack can be used stand-alone but often Ovotrack is connected to, or integrated with, an existing ERP or invoicing solution, such as Microsoft Dynamics, Great Plains, Sage, Exchequer, NetSuite and many others.

The Ovotrack solution
The Ovotrack solution consists of a database, several software modules and industrial hardware. For each egg producer, labels with a unique barcode are printed for each flock. During receiving the eggs, during pickup or during unloading in the egg packing center, these labels are scanned in. If necessary, a weighing scale can be connected to get the exact weight of each pallet. In case of checking incoming eggs on haugh units or shell strength, this can be registered in the Ovotrack database. Farm seconds or farm cracks can be received separately. Pallets of packaging material as well as graded eggs can be labelled with a unique barcode during receive.
These barcode labels will be scanned again when the eggs and packaging are used on the grading machine. Information about the origin of the eggs can be forwarded to the grading machine automatically and the batch change between two different suppliers can be automated with ECI's. After grading, the grading results per pallet or batch can be gathered and grouped.
At the end of the packing lanes of the grading machine, label printers will be installed. Each packing lane will get a button to ask for a outer label. In the Ovotrack software, sales or stock orders with their corresponding label lay-out can be set for each packing lane. In case of case-packers, this labelling process can be automated with print&apply solutions. Each outer case will get a unique label and in the Ovotrack database, the originating farm of the eggs in this case, is stored. Grader seconds can be stored separately.
During palletizing, case labels can be connected to a pallet label. For repack there is a separate Ovotrack solution which will keep track of the traceability whilst repacking eggs into another outer case.
During shipping the graded eggs can be connected to their final destination. SSCC pallet labels and a Bill-Of-Loading can be generated, printed or synchronized into an ERP or sales invoicing system.
Our approach
Understand your needs and requirements: every egg packing center is unique and our approach starts with finding out your specific needs and what you would like to improve on.
Advice: based on your needs and demands we will use the knowledge and experience of our team to present the Ovotrack solution that will offer you the most benefits.
Project plan: we will provide a project plan which identify all elements of the project to ensure a successful delivery of the Ovotrack solution. If necessary, a site check is part of the project plan to discuss the on-site preparations.
Fill database and label design: prior to the physical installation and implementation, the database will be installed on your server so that you can start entering base data. In case of a synchronization with an ERP system, this is the time to develop that. Label design is also part of this phase.
Installation and implementation: our customer support specialists will visit on-site to install the hardware and connect it to the LAN network, the grading machine, weighing scales, case packers or egg quality devices. After that, the software is set up.
Training: our customer support specialists will train your staff and help with starting up the system.
Report development: our customer support specialists will adjust the reports to your needs in the integrated report designer.
Support: our customer support specialists will help you with any questions, issues or required adjustments of reports or label lay-outs.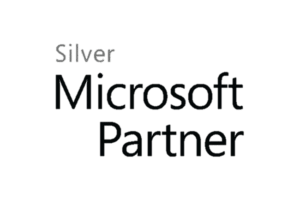 The team
Job Beekhuis
Director & Sales
Erik Jan Schimmel
Business Development Director
Sebastiaan Klootwijk
Sales Manager
Raul den Adel
Sales & Marketing Manager
Ilse van Cappelle
Marketing Coördinator 
Marco Kruik
Project Manager
Yorick Rieken
Teamlead Customer Support & Product Owner
Miguel Abadia Sabel
Customer Support Specialist
John Suntjens
Customer Support Specialist
Fazal Popkema
Customer Support Specialist
Marco Harmsen
Customer Support Specialist
Puja Mishra
Customer Support Specialist
Gerjan Verwoert
Customer Support Specialist
Sam Groothuis
Junior Customer Support Specialist
Brandon Helmuth
Customer Support Specialist USA
Henk Beekhuis
Technical Director/ Software Architect
Sener Yetgin
Senior Software Developer
Wilfred van de Grift
Senior Software Developer
Olle Kelderman
Software Developer
Lukas Boekhout
Front-end Developer
Joost van der Horst
Back-end Developer
Mark Poelen
Back-end Developer
Judith Schoorlemmer
Human Resource Manager
The process:
Printing farm labels.
Receiving ungraded eggs, packaging material or graded eggs. Scanning farm labels or printing new labels and register dates of lay.
Scan barcode labels at the loader. Forwarding relevant information to the grading machine.
Select the correct production or sales order. Change printer settings or label layout if necessary.
Button boxes for every 2 packing lanes. With the end-of-lane printers on top of the button boxes, labels can be printed for every outer case or pallet.
With a print&apply system, label can be printed and applied automatically.
During palletizing, labels can be scanned and a palletlabel or SSCC label can be printed.
Scanning case labels during building a mixed pallet, based on a customer order.
Scan the outer case labels or pallet labels and connect them to sales orders during shipping.
Integration or connection with other egg grading centers and/or ERP systems.