Connecting Ovotrack to your grading machine (part 5) - to avoid sending the wrong eggs to your customer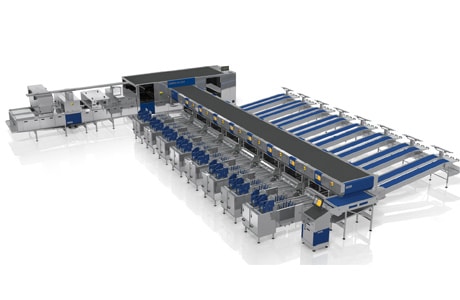 Connecting Ovotrack to your grading machine is an important part for most of the Ovotrack customers. Depending on the type of grading machine or the specific requirements of your local market there are different ways to do it. In several newsletters we will zoom in on the different aspects of grader communication in more detail. The benefits of collecting accurate grading results, the enhanced traceability and accurate product labelling and improved production planning have all been discussed in the previous newsletters; In this last chapter about grader communication we will focus on the ability to avoid sending wrong eggs to your customer.
The number of different egg types has increased rapidly over the last decades. Twenty years ago, white and brown where the only two options for most egg graders. Today, a lot of our customers grade organic, free range, cage free and cage eggs, sometimes on the same day. To make grading even more complicated, there are sometimes different labels within one category, such as Freedom Food in the UK or Humane Certified in the USA. And if that's not enough, some customers even have to grade eggs separately based on the region, like in Switzerland where eggs from the region Basel are sold under the Basel brand. And they cannot be mixed with eggs from the Zurich - or any other region.
"If the egg types, certifications or regions don't match, a warning can be sent out"
All these separate types of eggs require your staff to pay attention on every pallet that enters the grader and every product that is graded on each of the packing lanes. And a mistake can have serious consequences, stretching from an angry customer to a recall and damage to your brand.
Ovotrack with grader communication offers a great help to your staff to avoid these errors. In Ovotrack every supplier and every sales product is assigned to an egg type, and if required, a certification or even a geographical region. Grader communication will tell Ovotrack at any time, which combination of supplier and sales product is active on a packing lane. And if the egg types, certifications, or regions don't match, a warning can be sent out. Such a warning could automatically stop the grading machine but when Ovotrack End-Of-Lane labelling is used it could also lead to printing case labels with a big remark 'WRONG EGGTYPE' printed on it.
Interested? Ask for more information!