Connecting Ovotrack to your grading machine - 4 - to improve production planning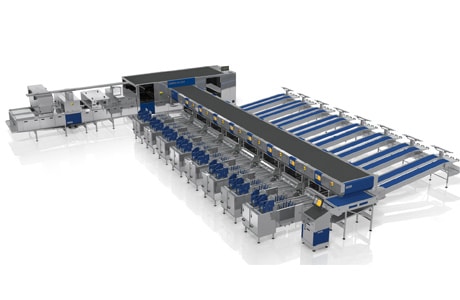 Connecting Ovotrack to your grading machine is an important part for most of the Ovotrack customers. Depending on the type of grading machine or the specific requirements of your local market there are different ways to do it. In several newsletters we will zoom in on the different aspects of grader communication in more detail. The benefits of collecting accurate grading results, the enhanced traceability and accurate product labelling have been discussed in the previous newsletters; now we will focus on the improved production planning.
With the increasing number of eggs graded per hour, planning is more important in an egg grading center than ever before. This used to be the sole responsibility of the machine leader but there is a growing need to help the machine leader and give him or her tools to do better. Questions like ''Which eggs are we going to grade first?" and "What will we do with the smalls and the jumbos as we do not have orders for them yet?" are questions that should be asked upfront. And the answers should be documented in a production plan. In Ovotrack the production plan for tomorrow or for the next few hours can be entered upfront. And with enhanced grader communication, these production plans can be sent to the grading machine prior to grading. Some Ovotrack customers work like this and send the exact quantity of each product to be created tomorrow to their grading machine. The actual activation of these production orders has to be done on the grading machine itself. The grading machine will then also be able to show of the production order.
Another example of how communication with a grading machine can improve production planning is the usage of the grading results that are communicated to Ovotrack. In inventory reports these grading results can be used to show the inventory of ungraded eggs in qty Mediums, qty Large and qty Jumbo which makes it easier to decide which eggs to use for a certain combination of sales orders.
Interested? Ask for more information!