A new agent for Ovotrack in North America
Matt Poole of International Egg Marketers has been newly appointed as agent for Ovotrack in North America. Matt will be taking this position over from Craig England, who has accepted a new role as President of PMSI from February 1, 2019. Consequently, he has had to give up commercial representation of Ovotrack in the US and Canada. 
Matt Poole has a long-standing and extensive history in the North American egg industry. Initially, he worked as a plant manager for an egg processing center and later as a sales manager for several grading machine manufacturers.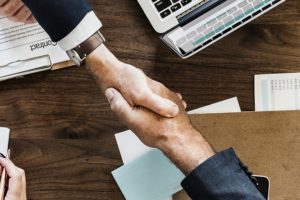 Ovotrack CEO Job Beekhuis is excited about the cooperation with International Egg Marketers: ''Matt Poole's background makes him the perfect partner for us to support and expand our commercial activities in North America. Craig England has been instrumental for our rapid increasing customer base in the US and although we are sorry to see him leave we wish him continued success in his new responsibilities with PMSI. We can't think of a better candidate to pick up where Craig has left than Matt Poole.'' During the IPPE in Atlanta, coming February, Matt Poole will be joining the Ovotrack sales team at booth C9314.
About Ovotrack
Ovotrack develops and implements traceability solutions for egg processing centers. These offer full traceability, labeling and stock management of eggs and egg packaging materials. Since its inception in 2003, the company based in Amerongen, The Netherlands, has developed into a global market leader. Ovotrack, which has its origins in the egg processing industry, has implemented systems at some 100 egg processing centers across Europe, North America and Australia.