Meet Hatchtrack: a brief introduction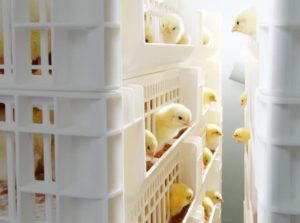 Those of you who are familiar with Ovotrack may already be aware of Hatchtrack. For anyone who hasn't heard of us yet, we'd like to offer a short introduction...
Hatchtrack is an Ovotrack brand. Where Ovotrack focuses on traceability solutions for eggpacking centres, Hatchtrack focuses on chick breeding traceability solutions, driven by the industry's growing interest in traceability. Hatchtrack uses barcoding technology, integrated into a fully automated process, to ensure complete traceability from farm to consumer.
With this new brand comes a new website. Would you like to find out more about what we do? Visit Hatchtrack.nl