Ice Kart Event BlueStar and Honeywell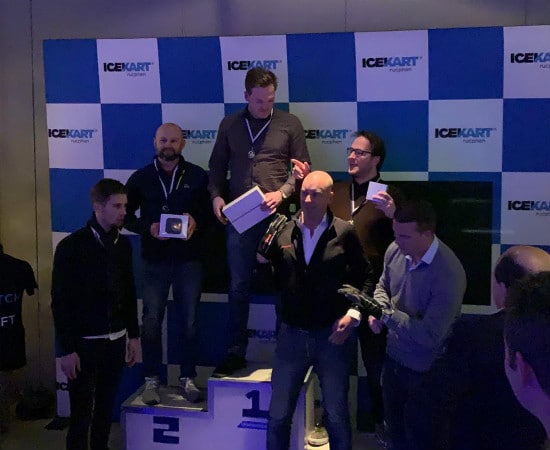 With summer drawing close, the thought of snow is quite distant. You wouldn't expect to need you winter tires for quite a while. However, there's one place where you'll need them regardless of the season.
BlueStar and Honeywell organized an event at the Ice Kart racetrack in Rucphen, the Netherlands. They invited their fastest growing customers to compete with one another on the icy track.
40 people raced against the clock on the slippery track, competing for the first three spots on the platform. Ovotrack was well represented: four of our team members competed with two coming out victorious. Our marketing and sales manager Raul den Adel finished first, and our American support specialist Brandon Helmuth finished second. Congratulations to both!