Hosberg is tracing organic eggs with Ovotrack for more than 15 years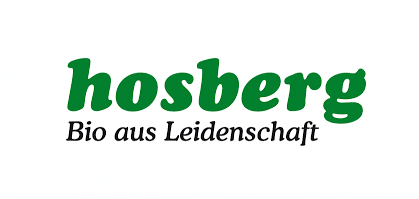 More than 17 years ago, Hosberg AG, the leading supplier of organic eggs in Switzerland, took the decision to build a new egg grading center with the first Sanovo Ardenta grading machine. Traceability is crucial for Hosberg, which is why Ovotrack has been in use from the first day of grading in 2003.
'Together we designed and developed a tailor-made system for our needs'
Jonas Reinhardt, the current CEO of Hosberg, remembers where it all started: 'I was a student at that time and my father asked me to join this project. Our requirements were more than the Ovotrack solution was offering at that time and together we designed and developed a tailor-made system for our needs, which later became part of the standard Ovotrack suite of products'.
Job Beekhuis from Ovotrack: 'Hosberg was our first customer outside the Netherlands. And we were really partnering. Looking back, this was the first special partnership of which we have built many more after that. Ovotrack has grown with the wishes, demands, partnerships and support of all our customers but Hosberg was the first one. We've spent a lot of time in Switzerland and felt like part of the Hosberg family.'
Tracing of small batches
The biggest challenge is the number of different batches that are graded by Hosberg. The maximum flock size for organic laying hens in Switzerland is not more than 2.000 hens. Hosberg is processing more than 50% of all organic eggs in Switzerland and therefore has a lot of different flocks. Due to the small number of eggs produced on a day, Hosberg collects eggs at their farms in plastic crates of 360 eggs, instead of pallets with 8.640 eggs. And on the grading machine, each of those crates is a different batch, so the batch size is 360 eggs.
Farmers put a label on each plastic crate and the drivers that come to pick up these crates have an Ovotrack Pocket PC to scan these labels.  That data is then uploaded to the Ovotrack database. At the loader of the Sanovo grading machine, a fixed scanner reads the labels again when the crates are automatically de-stacked and unloaded. The information is transferred to the Sanovo grading machine which keeps track of the eggs until they are packed in outer cases. The labels for the outer cases are printed with Ovotrack End-of-lane label printers and then scanned to the customer orders during loading in a truck.
Both traceability as well as grading results are collected from the grading machine for each batch of 360 eggs and then further processed into Hosberg's ERP system Aplix. Later on Hosberg AG started breaking and processing eggs as well and that process is also supported with Ovotrack.
'Ovotrack has grown but their support is still the same'
Jonas Reinhard is happy with the cooperation: 'It is nice to see how Ovotrack has grown - both the solution as well as the company – and the support and partnership have stayed on the same high level and are what we look for to help us growing our company and reach our goals'.
Has this case study piqued your interest in finding out what we can do for you? Please don't hesitate to get in touch! Call +31(0)343 453 416 or email info@ovotrack.nl.