Ovotrack takes part in VIV Asia for the first time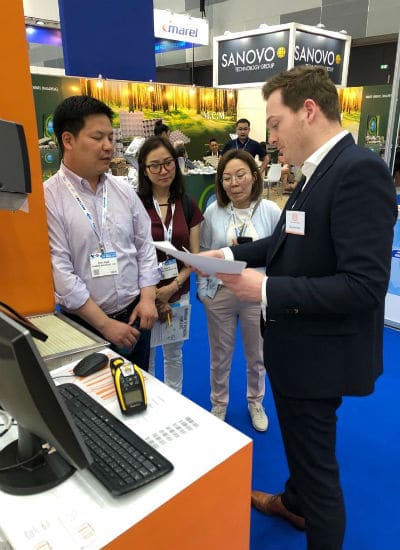 VIV Asia, the biggest exhibition for the Asian poultry industry, took place from March 13th to March 15th in Bangkok, Thailand. This was the first time Ovotrack participated in VIV Asia and, after IPPE Atlanta, this was our second exhibition of 2019.
As many countries in Asia are stepping up food safety regulations, it is important that they are aware of Ovotrack and its advantages. The rapid growth in egg production and consumption in Asia are forecast to continue. Asia will continue to be the primary driver of growth in global egg production.
During the VIV Asia show, two Ovotrack representatives introduced the Ovotrack system for egg grading and egg processing, with its benefits such as:
Stock control of ungraded eggs
Automated traceability of eggs
Labeling outer cases or pallets when and where you need this
No more mistakes with data entry at the grading machine
Time saving by collecting grading results
Connecting ERP systems with the packing center work floor
Stock control packaging material
Stock control finished goods
Improving grader planning
More efficiency through automation of batch changes on the loader
We would like to thank all visitors for their attention.
If you missed the opportunity or would like more information, please visit our website or get in touch with us.
Next stop for Ovotrack will be SIAVS Brazil, which will be held from August 27th until August 29th in São Paulo. We look forward to welcoming you at our booth!