Weighing Scale Connection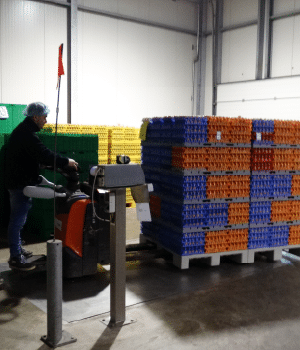 Ovotrack offers the ability to connect a weighing scale to Ovotrack Receive. With this connection the weight of each pallet can be gathered and stored in the database.
Ovotrack is capable of communicating with all modern weighing scales, as long as they are able to export weight data.
Take a look at the other software modules for Egg Processing