Case Study: S&R Egg Farms aims for excellence with Ovotrack as their partner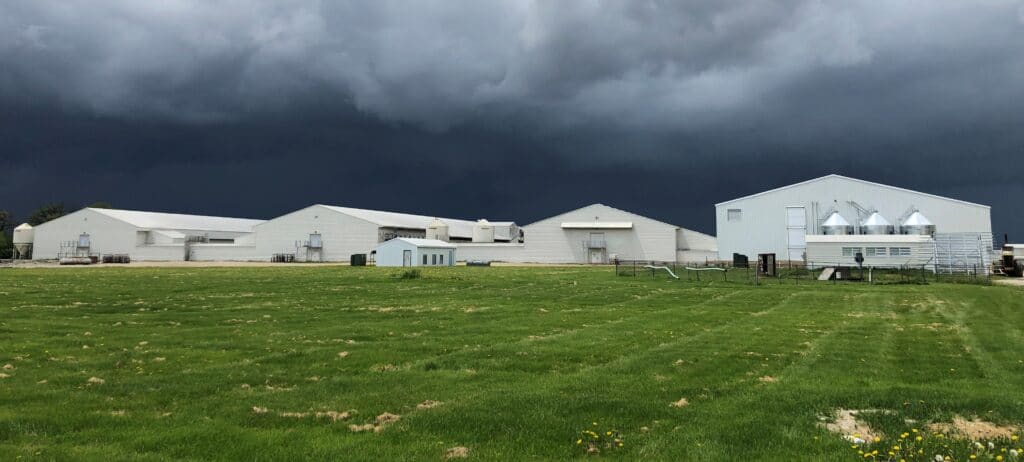 S&R Egg Farms is a valued Ovotrack customer, operating two state-of-the-art egg grading facilities in the state of Wisconsin in the USA. The nearly 1,000 acres of farmland are home to 5 million healthy, egg-laying hens producing up to 3.9 million of Wisconsin's finest farm fresh eggs daily. S&R Egg Farms is a family business and for 6 decades the Schimpf family has delivered farm fresh chicken eggs to local families, grocery stores, distribution centres and egg wholesalers in Wisconsin and across America.
Excellence is what S&R is aiming for in every aspect of their business and traceability and inventory management are no exception to that. Therefore, the complete Ovotrack solution was implemented at S&R in Palmyra in 2017, soon followed by the Cold Spring site in 2018. Ever since the first installation Ovotrack and S&R have been cooperating to become better and more efficient.
One of the examples of that cooperation is the integration of their PackCheckPlus labeling machines that were installed as part of the new grader in Cold Spring. Two PackCheckPlus labeling machines were installed on the case conveyor behind the grader. An integrated vision system detects the contents of the open case and with two integrated Print & Apply labelers, each case is labeled at the front and aside. A software connection between Ovotrack and these PackCheckPlus labeling machine guarantees the unique Ovotrack traceability ID on each case label.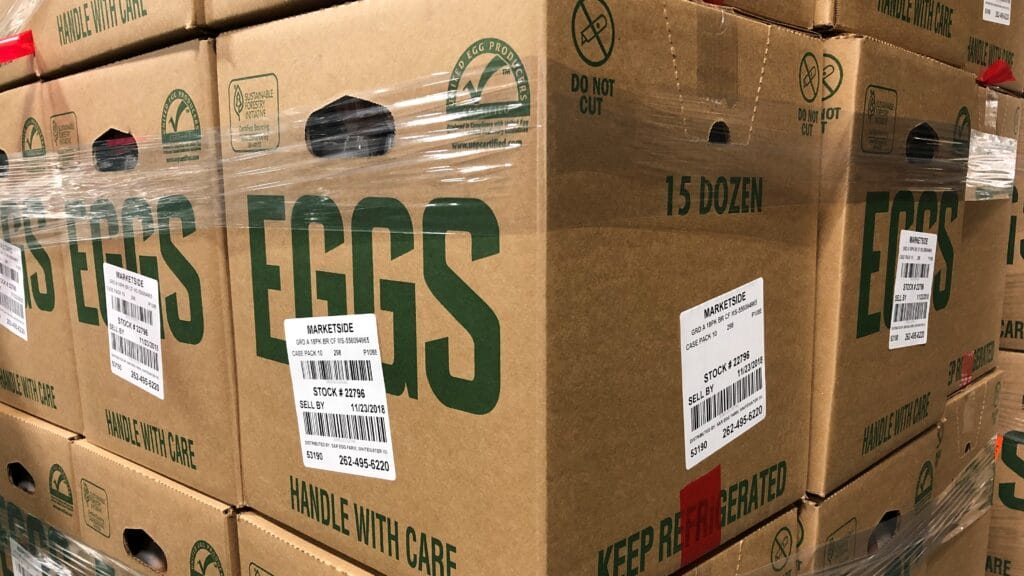 Another example is the Ovotrack SSCC Pallet Labeling Solution that has recently been implemented. With this functionality, S&R complies with the latest customer requirements for specific pallet labels which are fully integrated in the traceability system. This means that a trace-back based on these SSCC labels leads to the egg producer with one click of a button. And the same for a track-forward.
"The Ovotrack team understands our business and they are always open for innovations and new challenges"
Konrad Branicki, Director of Technology at S&R Egg Farms is happy about the cooperation with Ovotrack: "The Ovotrack team understands our business and they are always open for innovations and new challenges; we like working with them. And the Ovotrack solution is vital for us as we rely highly on the inventory management which is supported by Ovotrack. Another important part is the full integration with our Microsoft GP ERP system; each shipped pallet ends up on an invoice automatically."
Are you interested in our Print&Apply labelers, PackCheckPlus labeling machines and/or our SSCC Pallet Labeling Solution? Do not hesitate to contact us!?