Retailers Walmart and Lidl ask for GS1 pallet labels

In the last couple of weeks, the Ovotrack Support Departement received customer requests from various countries for new pallet labels. Although customer specific pallet labels are common practice in some countries, it's new to other countries. 
USA
In the USA Walmart is currently running a trial with pallet labels for produce, and one of our customers has been approached to start up the same test for eggs. The pallet label at least has to contain the order number and the Walmart location ID. In the pilot for produce, Walmart also requires a serial number for traceability reasons.
At the same time, Lidl in the USA is also asking for pallet labels, following the GS1 guidelines for Serial Shipping Container Code (SSCC) labels. Similar to the Walmart pallet label, this should contain the order number but these Lidl pallet labels also need to have the best before date included and a unique ID. This unique ID will be used for traceability reasons, therefore you need to know the originating farms from the eggs in this pallet.
Lidl Ireland
In Ireland, Lidl is also asking their suppliers to start with SSCC pallet labels, similar to what is being requested in the USA.
But Lidl in Ireland also wants these SSCC pallet labels to be part of the Advanced Shipping Notice (ASN) through EDI. So this means that as soon as a truck is leaving the delivery note with the individual SSCC pallet label numbers have to be uploaded to the retailer.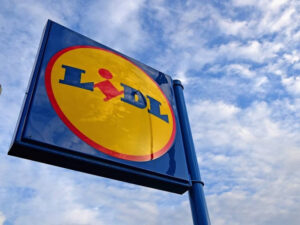 Ovotrack Solutions
The Ovotrack Pallet Label Solution offers the ability to group individual cases to a pallet so that not all individual case labels have to be scanned to connect them to the sales order or Bill of Lading during dispatch. The Ovotrack SSCC Pallet Label Solution will create a customer specific pallet label as soon as the internal pallet label is scanned to a sales order. It is possible to limit this functionality to specific customers and products and it is also possible to have different SSCC layouts for different customers. Last but not least; you can select different printers to print your SSCC labels, in case you are in a large warehouse with multiple printers.
Are you interested in our Pallet Label Solutions? Do not hesitate to contact us!