Ovotrack happy to welcome new customers in the COVID-19 era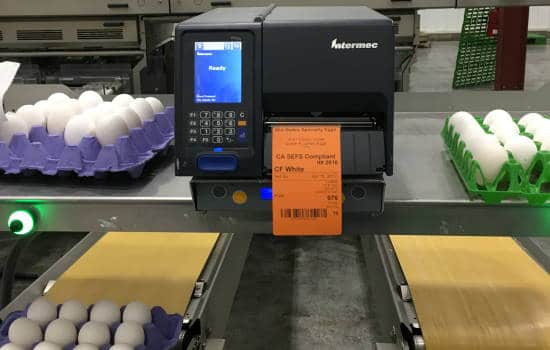 Covid-19 impacts Ovotrack as it does at every other company in the world. Whilst helpdesk support and software development can be done easily from home, the sales department had to stop travelling to destinations overseas. Therefore, we are very grateful to welcome new customers that have signed up with Ovotrack in the last six months, despite Covid-19. And we are equally happy with extension orders from existing customers.
New projects
The list of new projects is a good mix of graders – both Moba and Sanovo -, size of companies, geographic locations in the world and type of business – both  grading as well as processing. The list therefore is a great example of what Ovotrack has to offer. Whatever the size of the company, the make or model of the grader or where you are located; there are always Ovotrack solutions that can help you to increase efficiency in your operation, organize your traceability or get accurate and real-time inventory management. So, a warm welcome and big thank you to :
Sales
Instead of flying all over the world, visiting exhibitions and (potential) customers on site, the Ovotrack sales team works online now. "Although we prefer visiting our existing and new customers in person, we found out that we can do more work remotely than we ever expected. First contacts and follow-up meetings are increasingly being performed with help of Teams calls", says Raul den Adel, Sales manager at Ovotrack.
Installation
The installation of hardware at our customers is usually done by Ovotrack Service engineers, who travel to our customers. Some of these installation visits are done now with help of local partners, like Macrospec in Australia. Furthermore, we have been able to get some installations done by the technicians at our customers, with remote support from our own technical support specialists.
We would like to thank all local partners and customer technicians for their support to get installation done together.
Innovation
To further improve our support for local technicians, Ovotrack is investing in some other new technologies like the HoloLens 2. A HoloLens is an augmented reality device, that can be used to give live support to customers, while they are using Ovotrack solutions at the work floor of their egg grading or egg processing center.. With the HoloLens 2, the Ovotrack technician can see through the eyes of the operator or customer and consequently is able to help them more efficiently, while the customer on the other end has both hands available to work