Vacature Marketing & Sales medewerker -English below!-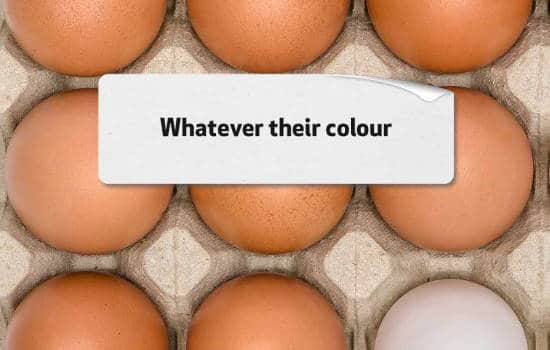 Weet jij van welke boer jouw eitje komt?
Het traceren van eieren is vandaag de dag een noodzaak. We willen weten waar onze eieren vandaan komen en wat ermee gebeurt, voordat het op ons bord beland. Ovotrack heeft dit mogelijk gemaakt. Wij zijn een klein bedrijf dat een softwaresysteem heeft ontwikkeld waarmee we eieren kunnen traceren, vanaf de boer tot aan de supermarkt. We doen dit vanuit Amerongen, maar we bedienen inmiddels klanten van over de hele wereld. Daarbij leveren we niet alleen de software, maar ook de benodigde hardware. Hiermee ontzorgen we onze klanten van A tot Z.
Ovotrack groeit hard. En daarom zoeken we iemand die ons groeiend aantal implementatieprojecten fulltime gaat leiden. Wat ga je doen, als jij onze nieuwe collega wordt?
Je biedt support aan de afdeling marketing, zoals bijvoorbeeld social media kanalen, email marketing en follow up van campagnes.
Je Houdt onze LinkedIn bedrijfspagina bij en beheert deze.
Je houdt onze website bij en beheert deze.
Je bent verantwoordelijk voor al het sales- en marketing materiaal, zoals brochures, leaflets, banners e.d.
Je produceert en verzamelt videocontent.
Je verzorgt de newsletters en overige email marketing campagnes, inclusief voorbereiding, analyse van de resultaten en follow-up.
Je houdt het CRM systeem bij.
Je organiseert deelnames aan internationale vakbeurzen.
Je ondersteunt de sales collega's en agenten / dealers in het totale verkoopproces.
Op termijn bezoek en onderhoud je contacten met prospects en klanten en geef je presentaties bij prospects en klanten.
Kortom; je krijgt een veelzijdige en internationale baan! Jij bent ons visitekaartje, als het gaat om onze presentatie naar buiten toe. En daarom zoeken we niet zomaar iemand.
Dit is wat wij zoeken in jou:
HBO werk- en denkniveau, het liefst marketinggericht, aangevuld met sales trainingen.
Minimaal 2 jaar relevante commerciële ervaring in een internationale omgeving.
Kennis van en ervaring met marketing tools (o.a. WordPress en Illustrator).
Goede beheersing van Engels, bij voorkeur ook Duits en/of Spaans.
Ervaring met SaaS proposities is een pré.
Sterke communicatieve vaardigheden.
Resultaatgerichte houding.
Goed ontwikkelde, commerciële skills.
Dan bieden wij:
een fulltime, dynamische baan, bij een snelgroeiend bedrijf.
een gedreven, enthousiast en sterk team.
een fijne werksfeer.
veel vrijheid en verantwoordelijkheid.
veel mogelijkheden om jezelf te ontwikkelen.
een marktconform salaris en arbeidsvoorwaarden.
Zie jij jezelf al werken bij Ovotrack? Dan maken wij graag kennis met jou. Stuur vóór 13 mei 2021 je sollicitatie (brief en cv) naar judith@ovotrack.nl. Een talentest maakt deel uit van de selectieprocedure.
English version
Do you know which farmer your egg comes from?
Egg tracking is a necessity today. We want to know where our eggs come from and what happens to them before they end up on our plates. Ovotrack made this possible. We are a small company that has developed a software system that allows us to track eggs from the farm to the supermarket. Our headquarters is located in Amerongen , but we serve clients from all over the world. Not only do we supply the software, but also the necessary hardware. With this we serve our clients from A to Z.
Ovotrack is growing fast. And that is why we are looking for someone who will help us to represent our company and help increase our brand awareness. What will you do when you become our new colleague?
You provide support to the marketing department, such as social media channels, email marketing and campaign follow-up.
You maintain and manage our LinkedIn company page.
You maintain and manage our website.
You are responsible for all sales and marketing material, such as brochures, leaflets, banners, etc.
You produce and collect video content.
You take care of the newsletters and other email marketing campaigns, including preparation, analysis of the results and follow-up.
You maintain the CRM system.
You organize participation in international trade fairs.
You support the sales colleagues and agents / dealers in the sales process.
In time you will visit and maintain contacts with prospects and customers and give presentations to prospects and customers.
In short; you get a versatile and international job! You are our calling card when it comes to our presentation to the outside world. And that's why we're not just looking for anyone.
This is what we want from you:
Proven HBO working and thinking level, preferably marketing-oriented, supplemented with sales training.
At least 2 years of relevant commercial experience in an international environment.
Knowledge of and experience with marketing tools (including WordPress and Illustrator).
Good command of English and preferably German and / or Spanish.
Experience with SaaS propositions is an advantage.
Strong communication skills.
Results-oriented attitude.
Well-developed commercial skills.
Team player.
This is what we offer:
A full-time, dynamic job, at a fast-growing company.
A driven, enthusiastic and strong team.
A pleasant working atmosphere.
A lot of freedom and responsibility.
Many opportunities to develop yourself.
A competitive salary and terms of employment.
Do you see yourself working at Ovotrack? Then we would like to meet you. Send your application (letter and CV) to judith@ovotrack.nl before May 13. 2021. An English test is part of the selection procedure.